Computational Thinking and Computational Fluency with ScratchJr
This challenge has been written by
Stamatis Papadakis – EU Code Week Ambassador Greece
and is part of the
EU CODE WEEK CHALLENGES
.
Target Audience
Teachers
Pre-primary students (3-6)
Purpose
To get familiar with new commands and interface.
To create simple programs with simple cause-and-effect commands.
To perform simple debugging through trial and error.
Description
In this challenge children will integrate CT concepts into their projects by using the ScratchJr app to make their stories more engaging, exciting, and emotional.
Instructions
ScratchJr does not require children to be literate. All instructions and menu options are identifiable through symbols and colours. The challenge can be completed within the classroom, the lab or even in an open space as no internet is required.
Children use city as background and use coding blocks to make a car drive across the city.
Share the link to your work in your
Instagram Bio
: tap the
Edit Profile
button on your Instagram and add the link to your work in the Website field. After that, create a new post, add a screenshot of your work, write "
Link in Bio
", add the hashtag #CodeWeekChallenge and mention @CodeWeekEU.
You prefer to share your challenge(s) on Facebook? EU Code Week will pin
a new Challenge post on their Facebook page
. You then just need to comment on the post with the link to your work.
Winners will be selected and offered Code Week goodies every day during Code Week between 9 – 24 October and announced on our Instagram and Facebook channels, so don't forget to check your notifications regularly.
Complete all the Challenges
Challenge completed? Print
the bingo card
and mark the little white bubble on the top left
Share your Challenge on social media and win some cool Code Week prizes
Just upload a picture with the completed row(s), column(s) or even better - the whole bingo - to Facebook, Instagram or Twitter
Make sure to use the #CodeWeekChallengesBingo

Example
Children can use sound and motion blocks and start again blocks to make characters dance.
Children pick a background and a character and use a motion block to make a car drive across the city Children can use the speed block to speed up or slow down a character.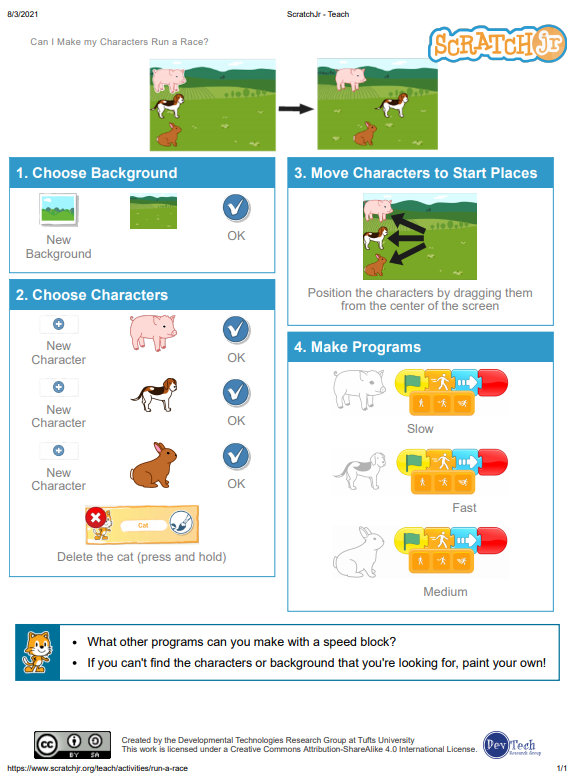 Click
here
to download this challenge as a word document.